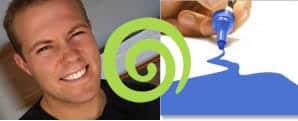 I'm going to show you some images of four Dreamstimes' top contributor, assuming that they are the best selling authors of the agency because are listed as output result of a query search made among all the contributors:
More than 16700 files in portfolio and More than 9999 files downloaded

Yes… well-known names: Yuri, Andres, Monkeybusiness, Iofoto.
Let's start with Yuri and Andres, with a photographic overview presenting:
the two best selling photos, so we can have an idea of what are the subjects and the mood that drive them to the top
four samples selected from the new works, so we can learn something from the new directions selected by the authors
Best Sellers
Two classics stock themes for Yuri: a group of people representing a business concept and fresh fruits isolated on white.
Classic stock themes for Andres too: people in a business concept and happy family.
New Images
Among the last Yuri's works I've found a lot of senior/mature people  images, a hot theme in the last period. Here 4 samples, in different situations:
Senior doctor and nurse having a discussion over a report against white
Top view of a smiling senior woman drinking a cup of coffee and using a laptop
Portrait of mature lady screaming while listening to loud music on headphone isolated over white background
Portrait of a mature pregnant female holding her belly while lying on sofa
Andres is working with people photos too; business, families, couples, students… and 3D illustrations representing the hot  concept of networking:
Couple with a car isolated over a white background
Business woman at the office sitting on her desk working
Group of students holding notebooks – isolated over a white background
Groups of 3d people networking – isolated over a white background
In the Part II of the post we will analyse Monkeybusiness and Iofoto.