Coversplash
Coversplash allows photographers to design their own websites by choosing from any of their elegant templates and start uploading. The website combines the features of photo sharing sites like Flickr and 500px where you can also sell licenses from your own website like Photoshelter and at the same time customize your online portfolio with features and designs like Tumblr.
The images in the users' portfolio can be linked with a personalized URL and also through social media sites like Facebook, Google+, Twitter or Pinterest. Also, just like social media sites, photographers can also connect with each other and follow the works of fellow contributors.
What sets aside Coversplash from other platforms is that it allows contributors to connect images through stories by adding longer stories to an image or by connecting a set of images shot by topic. The Featured Stories section of Coversplash is filled with sets of images along with their own unique stories.
Coversplash offers three programs for photographers: The basic version which is free, the Plus and the Pro which are paid versions. Check out all their prices here and what each version offers.
Coversplash is still in Beta and constantly working on improving their website. But with StockPhotoSecrets, you can save 50% in the first 3 month or you can get a 100% OFF coupon code. All you need to do is check out StockPhotoSecrets' post about Coversplash to know how to avail of the discounts.
How to Master the Art of Keywording
As a microstock photographer, keywording should be a part of your workflow. That's why Shutterstock listed a few tips on how to write accurate keywords to make your images sell better.
Think like an image buyer.
Picture yourself as the person most likely to download your image and think about which words they would type to find an image like yours. Be specific.
Use 25 to 45 customized and accurate keywords.
Try to input this many keywords per image.  Spend a little more time writing precise keywords for each image rather than labelling a batch of images with the same keywords.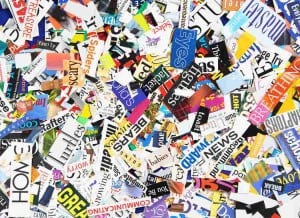 Make your titles and descriptions unique.
Titles should really describe what's seen in the image, making it as unique and accurate as possible.
Don't spam.
Never label your images with irrelevant keywords. The whole idea is to help the right customers find your images.
Be precise with descriptions of people.
Use as many precise words as possible to describe your model, may it be the age, race or gender. However, be careful and don't label someone with inaccurate ethnicities.
Think about concepts and feelings
A person "smiling" can also mean "happiness", "delight" or any number of emotions. Customers often search for words like these so think about which conceptual words might apply to your images.
For more information on how to master keywording your images, head on to Shutterstock blog.
Shutterstock Introduces Sequence
Shutterstock is proud to announce a brand-new addition to their forward-thinking tools and site features: Sequence.
Sequence is a lightweight, easy-to-use video editing tool that resides within your Chrome browser window. Yes! Just within your browser. With this tool, anyone can quickly search through over 2 million Shutterstock videos and audio tracks and dragging and dropping them to easily make a video.
Introducing Sequence: In-Browser Video Editing Made Easy from Shutterstock on Vimeo.
Sequence also allows users to upload their own video and audio files by simply dragging and dropping them into the timeline from their desktop.
Sequence is currently available only Chrome but Shutterstock plans to include additional browsers later this year.
Check the Shutterstock blog for more info regarding Sequence and watch out for the upcoming posts of different tips and tricks in getting the most out of this exciting new tool.
Yuri Arcurs on Pursuing Perfection
Yuri Arcurs is known as the photographer with many checklists, and as founder of Peopleimages.com, the site too has been labelled by industry professionals as "the ones with the checklists," and it was something he is proud of.
In his website, Yuri talked about being a perfectionist and why they take pride in perfection. He shared that they, at Peopleimages.com, go through many procedures to ensure that the images put online are of the highest quality. "An image goes through at least 4 quality checks before it is put online. If the quality is not perfect it is bounced back to be fixed."
The photographers at Peopleimages.com (including him) are a strange breed, according to Yuri. One thing they all have in common is that the images they produce are taken seriously. "It might seem a bit over-the-top when you consider that we sell images for as little as 3USD per download, but this is what distinguishes us from our competitors and what makes our buyers extremely happy."
"Perfection is bliss and bliss is the reason why we shoot images in the first place!"
Click this link to read more about Yuri Arcurs' view on perfection.
PACA New York 2014
The recent PACA Congress held in New York last 20th and 21st of October was a huge success with noticeably more participants, a total of 220 delegates, than the previous year. Very interesting topics discussed include:
 "Buyer´s Panel; Fresh Perspective"  handled by speakers Daniella Nilva (Ogilvy & Mather), Greg Odom (Chemayeff & Geismar & Haviv), Mark Meyer (Moving Image & Content) and Kaia Hemming (MacCann). "The speakers sent a message of hope for us stock agencies dealing in traditional stock by defending Rights Managed (RM) as viable licensing model needed in the market."

"Driving Sales and Strengthening your Brand Through Social Media" by Tyler Graham – Author and Twitter Specialist, Sara Zucker from Nors Cormetics, Patric Lor from Disolve and Andrew Fingerman from PhotoShelter. "Extracting this juicy session to just a few words, I would say that essentially Social Media requires persistence, analyzing your audience to strategically target your contents."

"Advancements in Image Capture" discussed the advancements of 4K Video which is becoming more popular, the usability of Smartphone photography and DSLR capabilities of shooting stills and HD videos. They also introduced a new generation of mirrorless cameras like the 4K SONY one attached to the Hexacopter that SkyCamUSA brought to the conference.
The evenings of the PACA Congress were never dull. On Monday night, the PACA annual party was held at the new Shutterstock Offices in the Empire State Building. At the end of the event, there was a final PACA Networking Reception at the International Center of Photography (ICP) featuring the exhibition Genesis by photographer Sebastiao Slagado.
Read this article to know more about the 2014 PACA Congress in New York.
Stock Photo Inspiration: Fall of Berlin Wall
November 9 marks the 25th anniversary of the fall of Berlin wall, so for Photocase's "Stock photography inspiration" for this week are photos of old GDR finds, old and new Berlin photos and German reunification impressions. Berlin has been a home to Photocase for years now and most of their team members were born and spent their childhood in the former GDR. The German-German history is a very important topic for the team personally so they curated 4 lightboxes in honor of the 25th anniversary of the fall of the Berlin wall.
Photocase Lightbox #1: The Berlin Wall
November 9th 1989, East-Berlin. In a press conference, GDR spokesman Günter Schabowski announces the new regulations on leaving the country and replies to the question of a journalist about when these regulations would come into effect with the momentous words: " […] immediately, without delay." After that, events went head over heels.
Photocase Lightbox #2: Once upon a time in the GDR
It's true, nearly every GDR household owned a "Mufuti" (short for "Multifunktionstisch", engl.: multifunctional table). T-shirts were called "Nikkis" and the Trabant was your loyal companion on weekend trips or summer escapes to the Baltic Sea. A Photocase lightbox with some GDR finds.
Photocase Lightbox #3: German reunification
Despite all the myths, it was not David Hasselhoff who tore down the Berlin wall. It was the work of all those brave people who were demonstrating in the streets of Berlin and other East German cities in the year of 1989. This was 25 years ago. How much have East and West Germany grown together since then?
Photocase Lightbox #4: Crossing borders
There are physical walls made of bricks, concrete and barbed wire, like the one that was separating East and West Germany, and there are the mental walls in people's heads. The question is, which ones are harder to overcome. A conceptual lightbox of crossing borders.
Head on to Photocase's blog post for more photos on the lightboxes.
Amazon's E-Photo Service
Good news for Amazon Prime members, the e-commerce retailer now offers free unlimited photo storage. Along with businesses and websites that offer photo storage, Amazon throws itself into the photo:tech space.
One of the reasons for this is that, according to Amazon, photos attract an individual's attention and attention is a huge advantage if you're trying to sell them something. Although Amazon does not offer yet photo management tools like some of its competitors do, it can still differentiate itself quickly. A powerful object recognition called Firefly allows hot linking of products in images to its store.  So it is now easier to sell items on Amazon and people will surely think twice about cancelling their prime membership.
More information here at Kaptur.co.